If you are looking for a campsite in Provence with a water park, the Crin Blanc open-air hotel offers you a superb aquatic complex divided into three distinct areas to satisfy all holidaymakers.
The water park is open every day from April, for the enjoyment of all.
You will find a large pool with a swimming lane for the more athletic, a smaller pool heater, and a paddling pool for young children.
During your campsite stay in Camargue you can relax by the pool in one of the deckchairs provided by our campsite.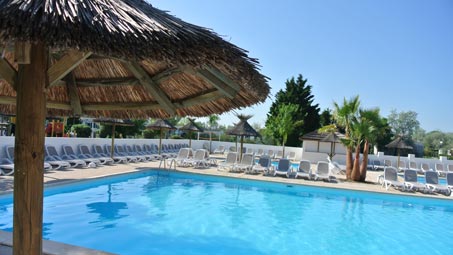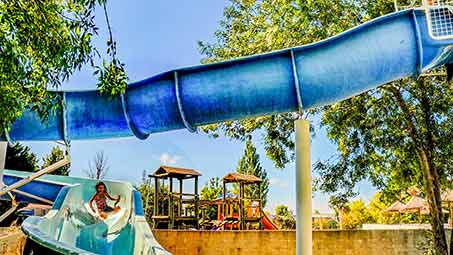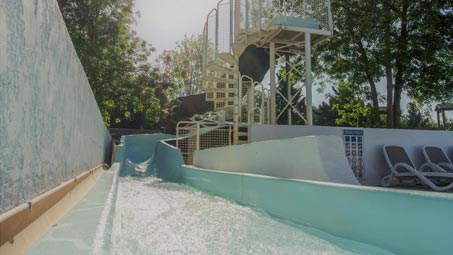 Regulations for aquatic space and swimming pool area
The pool area is open every day from 10:00am to 7:00pm
Minors must be accompanied by an adult
Shower required before swimming
Proper bathing suits or swimming shorts are required (Swimming in regular clothing or underwear is prohibited)
The swimming area is not supervised (Children must be supervised by parents)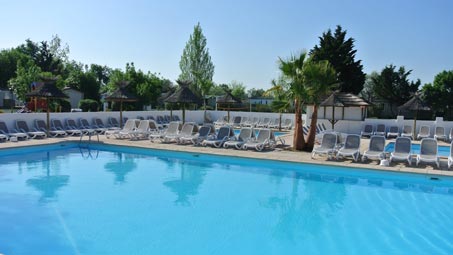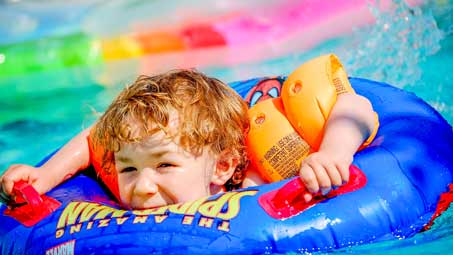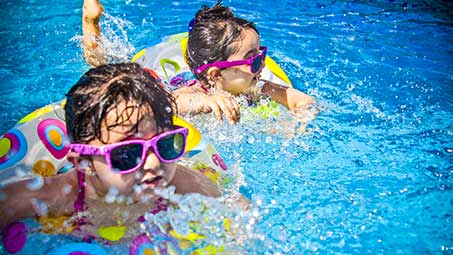 Two pools and a paddling pool for swimming in Arles in the Camargue
If you are a sportsman and a swimming enthusiast, head for the big pool and the swimming lane. You will be able to do your lengths in complete peace of mind and ideally start your active day. It is by perfecting your back crawl that you will admire the Camargue sky in all its splendour and you will understand that booking rental accommodation or a comfortable pitch in a campsite in the Camargue with swimming pool was a wise choice.
You are rather chilly and you prefer to refresh yourself by sipping a cocktail on the terrace? Swimming in a small heated pool is ideal for you. After your excursions, you can relax in water heated to an optimal temperature, whatever the outside temperature. After your bath, take time to sunbathe on a deckchair by the pool. Put down your towel, take out your sunscreen, put on your sunglasses and open your book to escape. Your children may ask you to film them as they slide down the water slide and literally slide on the water.
If you stay in our campsite in Provence with swimming pool with young children, they can have fun and splash around in our paddling pool, a fun area reserved for toddlers.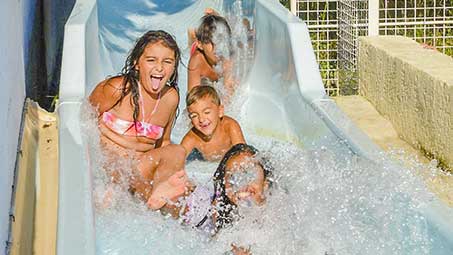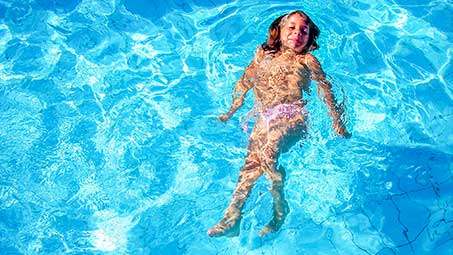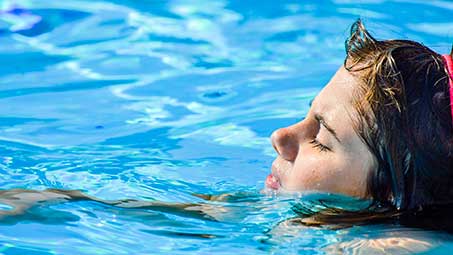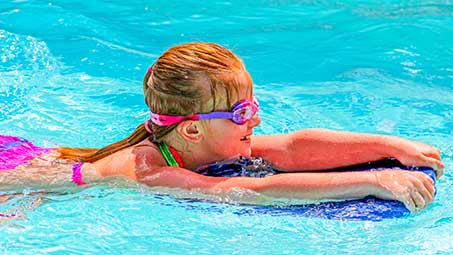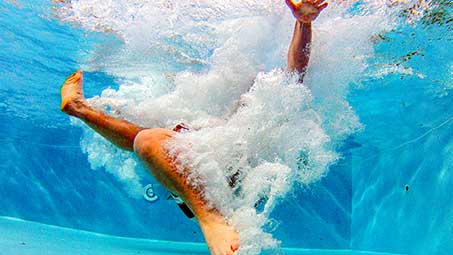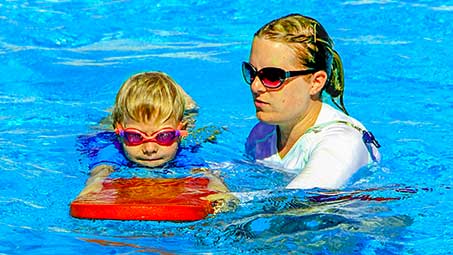 Water slide and water games in the Bouches du Rhone
Although the curve slide is the main attraction of our water park, our entertainment team offers you sports and fun activities every day so that you can work hard while enjoying the joys of swimming. Our animators will offer you activities rich in emotions that will allow children to make new friends and adults to improve their health in a warm atmosphere.
As soon as you arrive at the campsite, head to the reception desk to find out the week's programme of activities. Register for the ones of your choice, take your swimsuit out of your suitcase and get ready for some great moments in our water park.
Important : Swimming in the campsite's aquatic complex is unsupervised. Therefore, children should always remain under the supervision of their parents.