Would you like to include a cultural and artistic visit in your programme of activities during your stay at the Crin Blanc campsite? Stimulate your creativity between a horse ride in the Camargue Regional Natural Park and your swimming lengths in the swimming pool of our open-air hotel? Welcome to LUMA Arles, a unique complex located only 15 km from the camping Crin Blanc.
The LUMA Foundation, a valuable support for artists and scientists
Founded in Switzerland in 2004 by Maja Hoffmann, the LUMA Foundation has been actively involved in the development and dissemination of art and science for more than 15 years. It provides technical and financial support to artists and researchers who propose innovative creations and initiatives. In 2018, the foundation opened a new complex in Arles, close to the Atelier des Forges and the Saint-Honorat church, in the Parc des Ateliers. The completion of the works, scheduled for 2020, will provide the public with an ultramodern 40,000 m² space.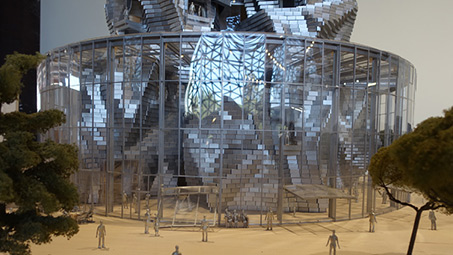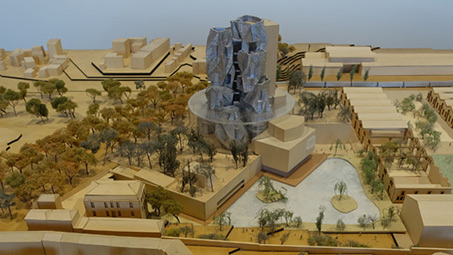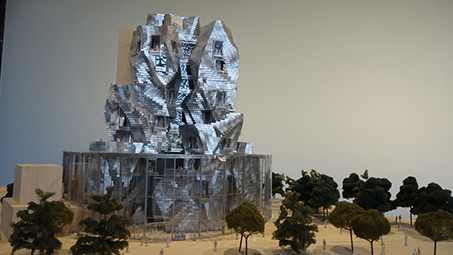 Exhibitions and festivals in Luma Arles
On arriving at the Parc des Ateliers, it is hard to remain indifferent to the sight of this strange building with eccentric shapes. Some will find it has something in common with the Guggenheim Museum in Bilbao. Naturally, since the design of both buildings was entrusted to the same architect: Franck Gehry. Once inside LUMA Arles, it is time to discover the different exhibition areas. The site also houses artist residences, an archive room, a library, gastronomic and educational areas adapted for children. Every year, the Core Group of the project presents to the public various exhibitions and multidisciplinary projects. Festivals are organized there in the summer. Would you like to find out more about the current project and the programme of activities at LUMA Arles? Visit the website https://www.luma-arles.org/en/luma/home or call 09 67 12 51 56.